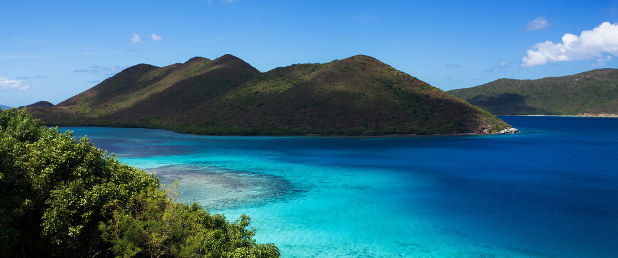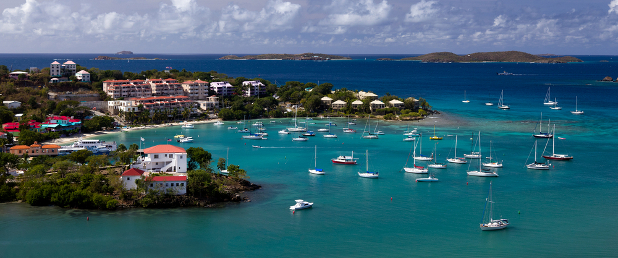 Holidays to St John
Covered in world-class beaches, Saint John is the smallest of the US Virgin Islands and the Virgin Island's national park makes up two-thirds of the islands terrain.

The Virgin Island's National Park is the biggest attraction of Saint John due to the spectacular beaches that are some of the Caribbean's ultimate daytrips and have to be seen to be believed. The visitor centre in popular Cruz Bay boasts exhibits showing off the examples of reef fish and coral found in the waters surrounding the island, artefacts from the pre-Columbians, Tainos and essential items used by the native Arawak settlers for survival and for visitors interested in the history of the island there is an archaeology lab in Cinnamon Bay with wonderful objects that have been excavated in the nearby dig.
Exploring the Virgin Island's National Park is most rewarding on foot through the various hiking trails, however there is also a safari bus island tour which takes approximately 2 hours with a private tour guide. Stretching from Estate Hermitage to Haulover Bay is the US Virgin Island Coral Reef National Monument which is worth visiting for the picturesque panoramic views. Souvenir hunters have their pick of quaint boutiques from the walk up shacks to the modern open-air malls, in particular Mongoose Junction is a favourite dining and shopping area found in Cruz Bay.