Join us – Caribbean Reunion Club Newsletter Sign Up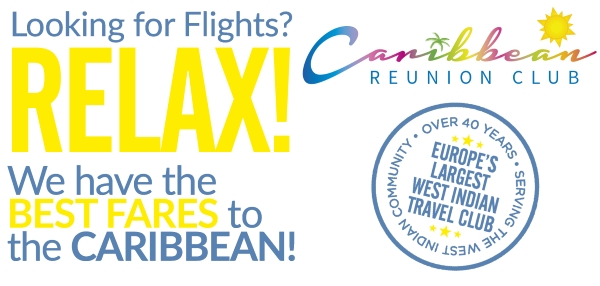 Joining the Caribbean Reunion Club is a great way to stay in touch with the very best fares available from the UK to the Caribbean, the USA and Canada.
As well as receiving notification of our special offers by email, you'll also get access to our Caribbean Reunion Club specially negotiated fares.
These are almost always lower than the fares available to non-members.
If you want access to the best fares available and notification of offers, including Caribbean Reunion Club exclusive member deals,
enter your email address below and join our club.
We're the largest West Indian Travel Club in the UK for a good reason - welcome aboard!
Once you subscribe we will send you an email to confirm we have the correct address.
You will need to click the "Yes" link in the email to confirm the email address to receive our newsletter and special offers.
You can unsubscribe at any time by clicking "Unsubscribe" on our newsletter email.