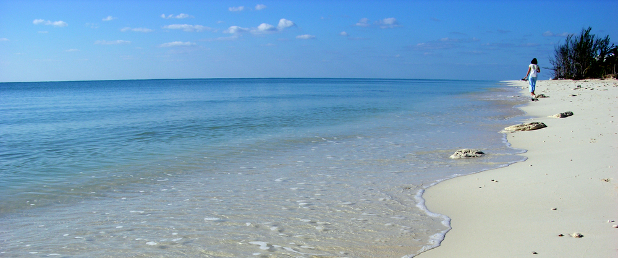 Holidays to Grand Bahama
Grand Bahama island is one of the Bahamas' islands and boats the city of Freeport in addition to 6 different eco-systems; pine forest, rocky woods, whiteland coppices, mangrove swamp and of course, the beautiful beaches and coastlines that attract visitors all year round.
There are three national parks on the Grand Bahama Island and Lucaman National Park is considered the island's pride and joy, it is the only place you can see all 6 eco-systems and there are even a series of caves to discover, including one of the longest underwater limestone caves in the world. Located a mile off the south shore is Peterson Cay National Park, a small island ringed by reefs, it is only accessible by boat and makes for a quiet day of bliss and a delightful picnic area.

For a relaxed island, Grand Bahama boats nights of music and dancing almost everywhere and you'll be made to feel extremely welcome when you join in the fun!