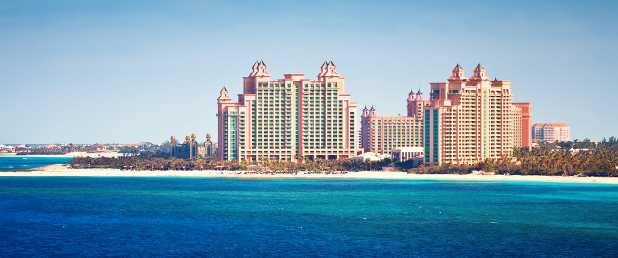 Holidays to Nassau
The capital of the Bahamas, Nassau is the largest city and dominates the eastern half of New Providence Island. The climate is subtropical, similar to Florida with cooler nights during the winter months and the occasional cold snap.

The main street, Bay Street runs parallel to the shore and is the main shopping street, filled with a mixture of expensive jewellery shops and quaint souvenir boutiques. If you prefer markets and handmade goods head to Straw Market and for the best in fresh food and Bahamian seafood delicacies make sure to visit the Potters' Cay.

To get the most out of Nassau and the surrounding area in a short time period, take a bus tour, you'll get to see plenty of historical sites, learn lots of interesting history of the island and visit Paradise Island; home to the famous Atlantis hotel and its spectacular aquarium. For more cultural attractions, save time for the Old Town, with a wonderful grouping of abandoned buildings and the multicolour Caribbean buildings side by side and you don't need to wander far before you are off the beaten track.
Make sure your island adventure this year is one to the New Providence Island and the Bahamas' delightful capital of Nassau.