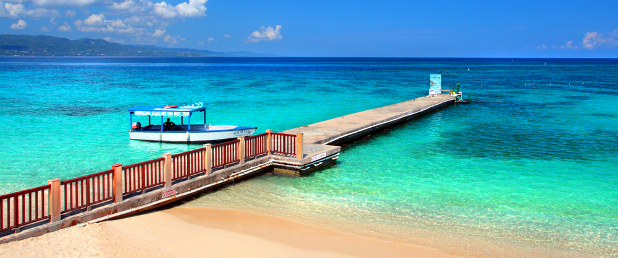 Holidays to Montego Bay
The second largest city in Jamaica, Montego Bay is the capital of the parish of St James and is commonly referred to as Mobay. Located on Jamaica's north shore, the city of Montego Bay was first inhabited by the Monterians and has gradually developed into the tourist capital of the island, receiving the majority of all incoming international flights.
Bringing in the most visitors is Montego Bay's famous beach, Doctor's Cave, a beautiful tranquil beach resort with clear turquoise tinted waters and a lush sandy shore. Traveller's additionally flock to the city for the unrestricted duty free shopping and Gloucester Avenue, a street lined with some of Jamaica's finest hotels, restaurants and shops. For culture lovers who don't mind the hustle and bustle of a real city, Downtown is the place to be, with rich architecture and plenty of historical points of interest. While for the active beach goers, Cornwall Beach offers snorkelling and swimming and the aforementioned Doctor's Cave beach boasts ocean floor tours.
From sun, sea and sand to culture and excitement, Montego Bay has a slice of everyone's perfect holiday.